Xooloo App Kids
Transforming parent's tech into their child's 1st personalized digital space
Download
Transform your tech
For toddlers & small kids
Little kids love to grab mom and dad's shinny smartphones and tablets to watch them light up, react to touch, play games and more. Sometimes they accidentally call your boss, delete all your contacts or dial 911 and think it's fun!

So why not transform your smartphone or tablet into your child's personal digital playground with Xooloo App Kids. Let your child grab your device, it's fun, safe and child proof!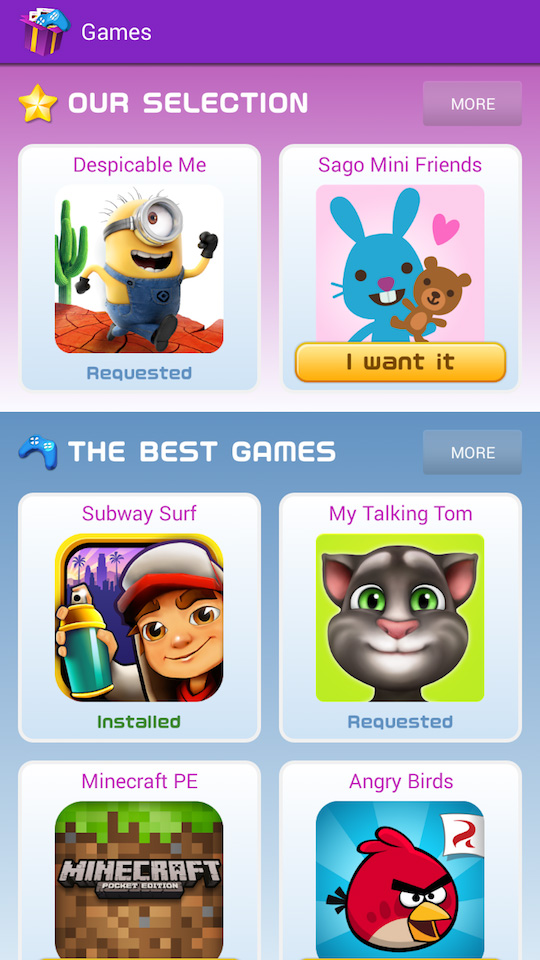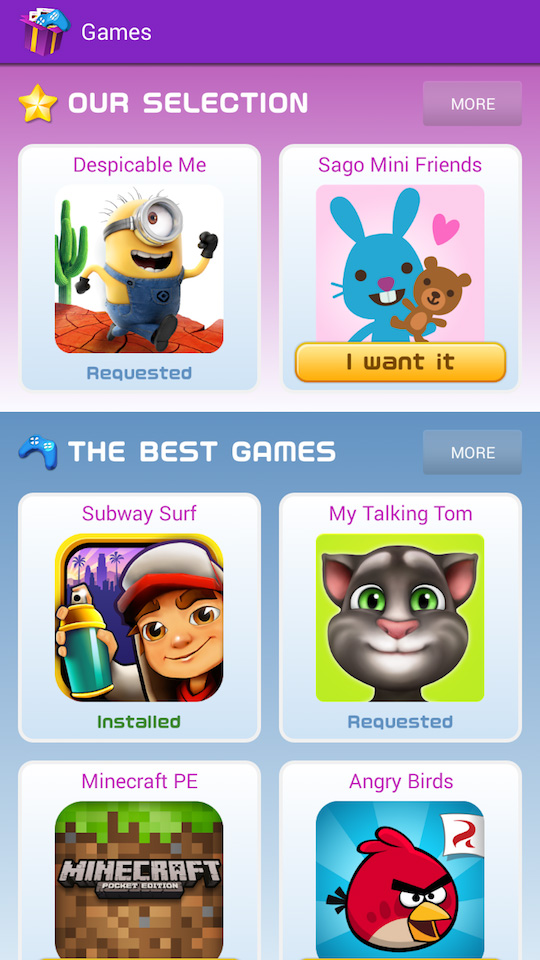 Your child's first digital space
Your child can easily enjoy a selection of applications, games, videos and other content approved by you. The rest of your device is protected with your parent code. Transforming your smartphones and tablets into a digital playground for kids!
Click to discover more features
Family Tech
Creating a secure environment that allows your kids to use connected devices is fun but remember the importance of balance and being a digital role model for your kids. Introduce tech in moderation, choose fun apps your kids can be entertained or learn with.

Be involved in your child's digital journey from the beginning of their first digital space to the time your kids become teens and independent responsible digital citizens.
Time quotas
Set screen time allowance through app settings.
Create those early healthy habits from the start!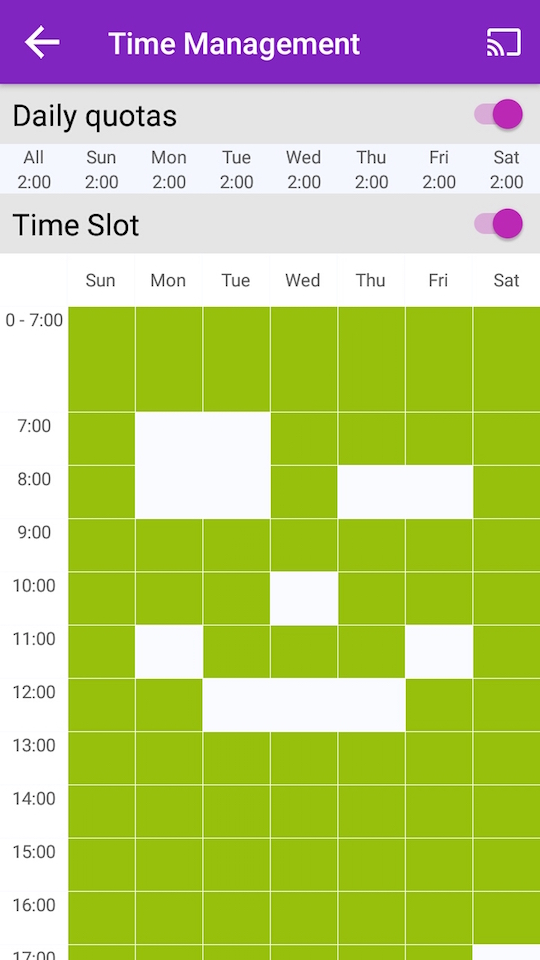 Xooloo Parents
Allows you to manage app settings and time management for Xooloo App Kids remotely. (Coming Soon)
Learn more
Safe and entertaining
Your child will always have a safe entertaining digital space you can trust while you remain stress free knowing your device settings, contacts, and other information are out of reach.
Disable In-App purchase and new application downloads.
Customization is made simple and always tailormade by you. Happy child, Happy Parents!
Great for your pocket!
With Xooloo App Kids, your child can borrow your smartphone or tablet. No need to buy another device!
Xooloo App Kids
Xooloo App Kids Premium

Classic

(free)

Premium

(paid)

No advertising
Yes
Yes
Games
Yes
Yes
Parent code lock-down
Yes
Yes
Select specific apps
Yes
Yes
Select specific pictures & videos
Yes
Yes
Restrict time slots
Yes
Yes
Block Google Play
Yes
Yes
Select specific games
Yes
Yes
Get notified when kids ask for new games
Yes
Yes
Change wallpaper
Yes
Yes
Protect personal settings & data
Yes
Yes
Secure Internet browsing & search engine
Yes
Limit time of use per day
Yes
Launch app automatically on boot
Yes
Phone contacts selection
Yes