Xooloo Digital Coach
Better Digital Habits. Less Parents
The Coach
For tweens & teens
Digital Coach was designed to help pre-teens and teens develop responsible digital habits with their smartphone and app time usage on their own using real time insights. Allowing kids a sense of autonomy in making healthy choices about how they spend their time connected.
Synchronized with
Xooloo Parents
, Digital Coach helps parents empower their kids to be responsible digital citizens.
Encourage self-balance
For the first time kids can check how much time they are spending on apps, social media, internet, etc…, allowing them to understand their overall digital usage. Parents have access to the same report.
Transparent
Like daily life, kids see the boundaries they should respect in their digital life. If modifications are made by a parent, kids are notified immediately… whether it's good or bad news. There are never any surprises.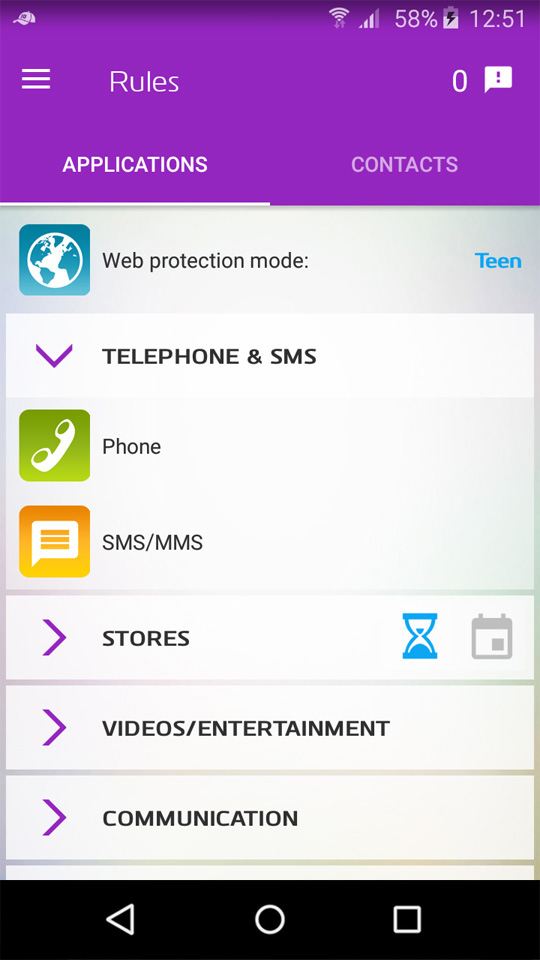 The coach is here!
The coach evolves with your child's digital behavior and knows when they over use or are just right. Prompting the coach to offer guidance using real time insights based on usage and gives positive reinforcement when they are well balanced. Ensuring kids become responsible digital citizens on their own.
Get extra time
Ran out of time? No problem! kids can request extra time if they have or are about to reach their time allowance for the day. Parents are free to accept, decline, or negotiate it.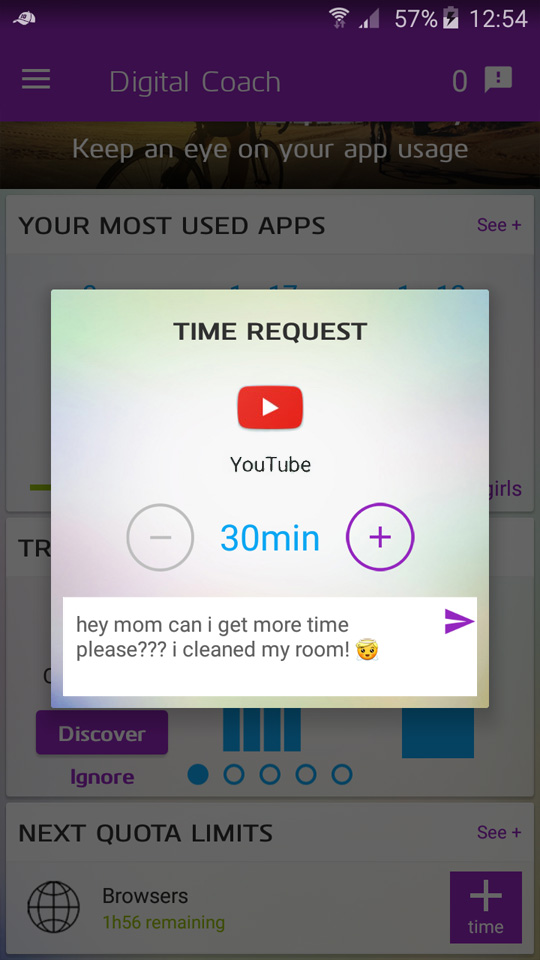 Xooloo Parents
With our remote dashboard, parents can receive push notifications, observe apps, phone and text usage.
Learn more
A balanced digital life
With Digital Coach, your tweens and teens can benchmark and compare their app usage with other kids in the same age group. It allows them to understand if their use is too much or just right. If time allowances are set they can negotiate with their parents based on their good digital habits. The power is in the kids hands!
Encouraging independence
Help change the way your child uses their smartphone